Top 6 must-see London shows for Black History Month UK 2019
Updated on 3 October 2019
It's October, and although for many people that means Halloween, scary movies, and sweater weather, the first full month of autumn is also a very important time for cultural recognition! Having been observed annually in the UK for nearly 40 years, Black History Month is now upon us! And this year's Black History Month is already set to be extra special thanks to the upcoming inaugural Black British Theatre Awards, an all-new ceremony set to honour black talent in the British performing arts for (surprisingly) the first time ever.
This recent development in UK theatre has been long overdue, especially when you consider that talented black British artists and playwrights have been on the scene for a very long time, making extraordinary headway in recent years with both West End and Off-West End productions. Perhaps a shocking testament to the conservatism of UK theatre is that it wasn't until very recently (at the end of 2018, in fact) that Natasha Gordon's play Nine Night became the first-ever play by a black British playwright to run in London's West End after the show transferred from the National Theatre to Trafalgar Studios.
It's now becoming increasingly evident that theatres nationwide are making unprecedented efforts to cast the spotlight on new voices never before heard in major theatrical productions. These endeavours are undoubtedly a fantastic step in the right direction, but it stills leaves many of us wondering why diversification wasn't being fought for ages ago. Nevertheless, we can't argue that the right thing is finally being done and we couldn't be more excited about the future of black British talent.
Thus, we present our picks for the Top Six London Theatre Shows You Should See For This Year's Black History Month below. Do you agree with our list?
What London theatre shows are on for Black History Month UK 2019?
The Fishermen (closing 12 October)
Chigozie Obioma's Man Booker Prize-nominated novel, The Fishermen, about two Nigerian men fishing in a river that's off-limits has been made into a feature-length play, now showing at Trafalgar Studios 2 in London's West End following two sell-out runs at the Arcola Theatre. A crazy man makes a dangerous prophecy that threatens the lives and family of Ben and Obembe forever. Adapted for the stage by award-winning Nigerian playwright and director Gbolahan Obisesan, this marvellous production of The Fishermen is only on for less than two more weeks. Be sure to catch this theatrical gem whilst you can before the fishing pole gets reeled in!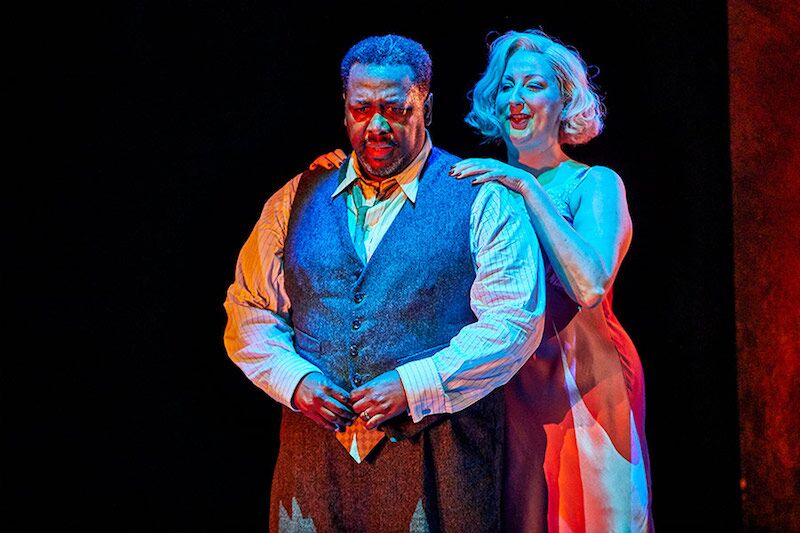 Death of a Salesman
Starring Black British Theatre Award nominee Sharon D. Clarke (Caroline, Or Change), who reprises her role from the original, sold-out run at the Young Vic Theatre, Death of a Salesman makes a triumphant return at the end of the month. Though its story remains utterly American; an ageing salesman longs for the American Dream, Arthur Miller's classic play is in keeping with the spirit of Black History as it explores the search for personal freedom through the eyes of a marginalised, African-American family. Don't miss what is widely regarded as one of the most important plays written in the 20th century as it makes its way to the Piccadilly Theatre on 23 October 2019.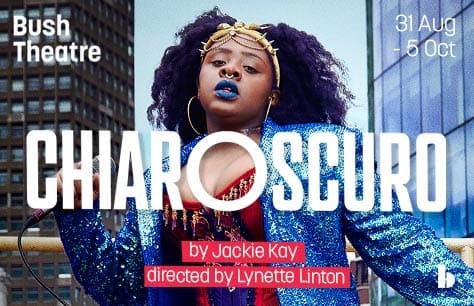 Chiaroscuro
Featuring a dynamic mixture of spoken word and live music, this fresh reimagining of Jackie Kay's debut play from 1986 is one for the books as it endeavours to be a cross-generational exploration of the lives of women of colour. Starring Preeya Kalidas (Joseph and the Amazing Technicolor Dreamcoat), Gloria Onitiri (The Bodyguard, The Lion King), Shiloh Coke (Misty), and Anoushka Lucas (Jesus Christ Superstar), Chiaroscuro does what it says on the tin as it describes the stark contrasts of dark and light that together form deep and complex meanings. This gig-theatre piece is only running at the Bush Theatre until 5 October, so be sure to run and see it now before it fades away!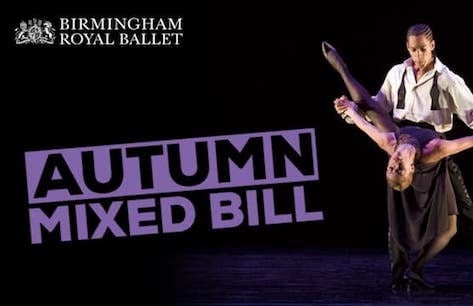 Birmingham Royal Ballet: Autumn 2019 Mixed Bill
The Birmingham Royal Ballet teams up with Ballet Black to bring a spectacular mixed bill filled with culturally diverse pieces, including 'The Suit' by Cathy Marston, which won a National Dance Award, 'Nine Sinatra Songs', and a new Jack Lister work specially commissioned. Tickets are extremely limited for this two-night run from 29 to 30 October 2019 at Sadler's Wells.

Our Lady of Kibeho
Back in the 80s, a young Rwandan woman at Kibeho College had a vision brought on by the Virgin Mary that something terrible was going to happen to Rwanda and that the country would essentially become "hell on earth." But no one believed her until more and more students began experiencing the vision. Katori Hall's haunting piece explores real-life events through vibrant colours and touching musical numbers sung live on stage by a fantastic ensemble cast. Our Lady of Kibeho is now showing at the Theatre Royal Stratford East and it's definitely worth the Tube ride. See this modern marvel whilst you still can before it closes on 2 November 2019.

Shuck 'n' Jive
Simone is an opera singer hoping that London would be a safe haven away from far-right populism. She was dead wrong. Cassi is an actress and she's fed up with being typecast as the token black girl, sassy black friend, or crackwhore #7. The women want to be seen for the talented artists that they are and not just for their skin colour, which is why they wrote their own story. This. Shuck 'n' Jive. Book your tickets now for this Soho Theatre show, which runs for just a limited time from 2 October until 26 October for Black History Month UK!

Black British-led shows coming to London in 2020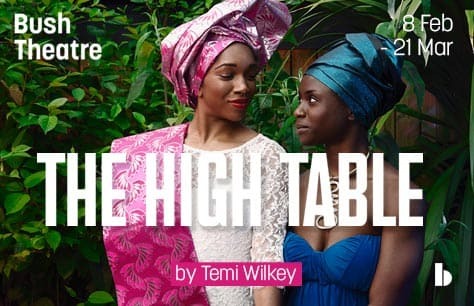 The High Table
The High Table arrives at the Bush Theatre in London on 8 February 2020, just in time for American Black History Month! It will run until 21 March 2020 and tells the tale of lesbian couple Tara and Leah's big wedding day. But will Tara's Nigerian parents be willing to accept their "alternate lifestyle" and understand that love is between two people, full stop?

The Gift
Also making its way to London just in time for American Black History Month 2020 is The Gift, which opens on 30 January at London's Theatre Royal Stratford East, where it will run until mid-February. The play follows Sarah, an African girl adopted by Queen Victoria in 1852's Brighton and raised by her elite contacts, and another present-day Sarah, a middle-class black woman living in Cheshire with her family. It's not long after Sarah #2 is visited by neighbours with a confession to make that both Sarahs meet Queen Victoria for a spot of tea...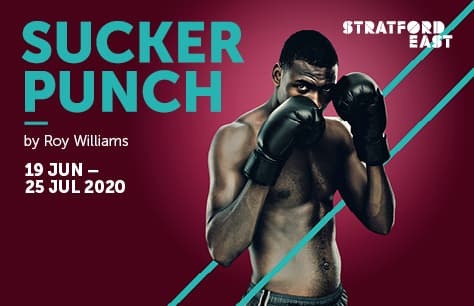 Sucker Punch
Another Stratford East production, this time on in summer 2020, Sucker Punch is set in a world riddled with racial divides and high unemployment where two disadvantaged mates Troy and Leon who find solace in professional boxing as a means to escape from being marginalised. How long can they fight an establishment that is hell-bent on seeing you fail every step of the way? Find out this June 2020.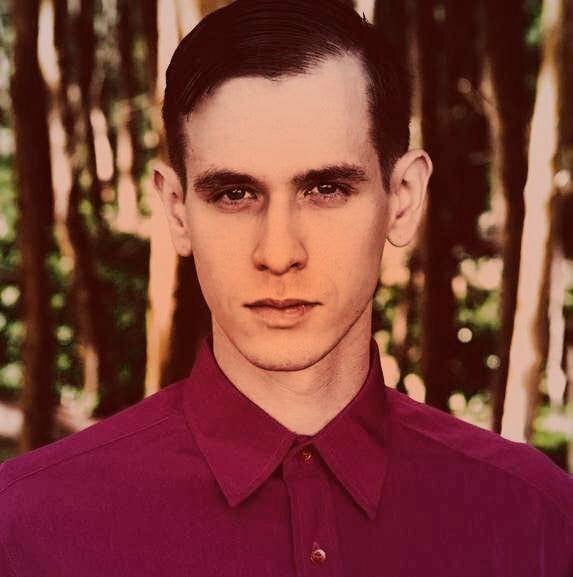 Ephram is a jack of all trades and enjoys attending theatre, classical music concerts and the opera.