What's on in London theatre this Christmas?
Posted on 14 November 2018
Christmas is just around the corner and it's time to start decking those halls! You've probably had a busy year with another busy year ahead of you. But soon you can finally relax, don your gay apparel and spend some quality time with family and friends. And if you're hoping to find the perfect family outing this holiday season, then look no further! The West End at Christmas is a magical time when all your favourite Christmas stories play out live on stage. From three different versions of Charles Dickens' A Christmas Carol to choose from to the famed two-act ballet, The Nutcracker, there's always a bit of something for everyone!
Are you more like the Grinch and not too into the holiday spirit? Not a problem! You'll be happy to find many non-Christmas-themed shows to watch, like the London Palladium's Snow White pantomime and Peppa Pig's Adventure, for example.
We've made our list and we've checked it twice. Now have a look at out our picks for the Top 12 Christmas Shows in London 2018.
---
A Christmas Carol starring Stephen Tompkinson
It's just not Christmas without Charles Dickens' A Christmas Carol! Matthew Warchus, Artistic Director for The Old Vic Theatre, revives one of the most acclaimed renditions of Dickens' literary classic, adapted for the stage by Jack Thorne (Harry Potter and the Cursed Child). The Old Vic is on a roll this year, celebrating their 200th anniversary with their critically acclaimed fourth season with Matthew Warchus. A Christmas Carol opens on 27 November 2018 and is booking until 19 January 2019. Don't miss an auditorium full of Christmas cheer and book your tickets sharpish!

Purchase your tickets to A Christmas Carol at the Old Vic Theatre in London.
---
Peppa Pig's Adventure
Peppa Pig is back in London's West End with her fifth live show, Peppa Pig's Adventure. Peppa and George Pig and pals Gerald Giraffe, Suzy Sheep and Pedro Pony are all packed and ready for their exciting new camping adventure. After setting up their tents, it begins to downpour and one thing's for certain: there will be tons of mud puddles to jump in come morning light! Treat your children to an interactive experience with their favourite pig as they play games, sing songs and have an absolute blast! Peppa Pig's Adventure opens at the Theatre Royal Haymarket on 8 December 2018 and is booking until 6 January 2019.

Purchase your tickets to Peppa Pig's Adventure at the Theatre Royal Haymarket.
---
Nutcracker
This critically acclaimed Christmas ballet by Tchaikovsky put on by the English National Ballet is an absolute holiday treat! It's Christmas Eve when Clara and her magical Nutcracker doll become engulfed in an enchanting new world where they must defeat the perilous Mouse King. But their action-packed adventure does not stop there as they ride a hot air balloon to the mystical Land of Snow. Over 100 talented dancers and musicians bring this exquisite classic to life. The Nutcracker is booking from 13 December to 30 December 2018 at the London Coliseum.
Purchase your Nutcracker London Coliseum tickets.
---
A Christmas Carol with Simon Callow
Yet another unique staging of the Dickens classic, A Christmas Carol at the Arts Theatre is a one-man show starring Simon Callow, a critically acclaimed actor who has portrayed Charles Dickens himself countless times, including on Dr Who and in the West End and Broadway production of The Mystery of Charles Dickens. The prolific thespian is also known for having starred in Four Weddings and a Funeral, Shakespeare in Love, Amadeus, and Ace Ventura: When Nature Calls. And now, this Christmas, Callow is back with his critically lauded A Christmas Carol, which the Daily Telegraph referred to as "beautiful and magical." Be sure to add this one to your Christmas wish list. A Christmas Carol with Simon Callow is booking at the Arts Theatre from 8 December 2018 to 12 January 2019.

Purchase A Christmas Carol Arts Theatre tickets.
---
Circus 1903
The circus is coming straight to London this Christmas! Are you against animal circuses? Then never fear! Circus 1903 features animatronic elephants brought to you by the same puppetry team behind War Horse. So now you can enjoy the authenticity of the circus without the use of live animals! Jugglers, acrobats, and contortionists galore will keep you on the edge of your seats from start to finish! Circus 1903 receives its European premiere on 19 December 2018 at the Royal Festival Hall, Southbank Centre, where it will be booking until 5 January 2019. Make Christmas this year unforgettable with Circus 1903!
Purchase your Circus 1903 Southbank tickets.
---
A Christmas Carol by Alan Menken, Lynn Ahrens and Mike Ockrent
Sure, you've seen A Christmas Carol dozens of times. But have you seen this concert-style production put on by the London Musical Theatre Orchestra? Featuring an all-star cast that includes Lucie Jones (Les Miserables, Legally Blonde, Ghost The Musical), Miriam-Teak Lee (Hamilton, On The Town), Griff Rhys Jones (Oliver!, An Absolute Turkey) and boasting sell-out performances in 2016 and 2017, this is one Christmas show you won't want to skip! LMTO's A Christmas Carol runs at the Lyceum Theatre on 10 and 17 December 2018.

Purchase you ticket to A Christmas Carol at the Lyceum Theatre.
---
David Walliams' Awful Auntie
The UK's best-selling children's author of all time brings his award-winning children's book, Awful Auntie, to London for the holidays. Following the success of David Walliam's Gangsta Granny production at the Harold Pinter Theatre, Awful Auntie is poised to take the Bloomsbury Theatre by storm. Starring Richard James as Aunt Alberta, the story is set in 1933 when Stella Saxby wakes up from a coma to find her parents missing and her evil Aunt Alberta set on stealing her inheritance. She and her Great Bavarian Mountain Owl will stop at nothing to discredit her innocent niece. Treat your children to this spectacular new play that is fun for the whole family. Awful Auntie is booking at the Bloomsbury Theatre from 12 December to 5 January 2019, making Awful Auntie tickets the perfect Christmas stocking stuffer gift!

Purchase your Awful Auntie Bloomsbury Theatre tickets.
---
Horrible Christmas
When everyone's favourite holiday is threatened, who will save the war on Christmas? Horrible Histories presents this charming tale chronicling the rich history of Xmas. Take you and your children on a spine-chilling adventure through time where you'll encounter Jolly Old Saint Nicholas, Rudolph the Red-Nosed Reindeer, Charles Dickens, Oliver Cromwell and King Henry VIII! Horrible Christmas is booking from 4 December 2018 to 30 December 2018 at the newly reopened Alexandra Palace Theatre.
Purchase your ticekts to Horrible Christmas at the Alexandra Palace Theatre.
---
Nativity! The Musical
When Mr Maddens is put in charge of staging this year's nativity play at St Bernadette's School, he sees dollar signs in his eyes, hoping to monetise the show into a full-fledged film. He invites a major Hollywood producer, played by Danny Dyer, to come watch the school play in hopes of getting the green light. Do these young children have what it takes to be the next movie stars? Nativity! The Musical was adapted for the stage by Debbie Isitt and is based on the 2009 film of the same name. Love Island 2018 winner Dani Dyer is also set to star alongside her father in this highly anticipated musical production, which features such cheerful numbers as 'Nazareth', 'She's The Brightest Star' and 'Sparkle and Shine'. Nativity! The Musical is booking at the Eventim Apollo from 19 December 2018 to 31 December 2018.
Purchase your Nativity! The Musical ticket for the Eventim Apollo.
---
Snow White
Do you find yourself dreaming of a white Christmas year after year but to no avail? Then why not make this year a Snow White Christmas? London Palladium's brand-new pantomime tells the story of your favourite fairytale in a medium you've seen it told before. The Palladium's Snow White pantomime stars Danielle Hope (The Sound of Music, Grease, The Wizard of Oz, Les Miserables) as Snow White, Charlie Stemp (Hello, Dolly!, soon to be starring as Bert in Mary Poppins) as The Prince, Dawn French as the Wicked Queen, and Julian Clary as The Man in the Mirror on the wall. Make Christmas this year extra special with Snow White at the London Palladium. Snow White opens on 8 December and is booking until 13 January 2019.
Purchase your Snow White pantomime tickets.
---
The Messiah
One of the most successful British sopranos of all time, Lesley Garrett, joins British comedian Hugh Dennis and Doc Martin's John Marquez in one of the funniest nativity plays you'll ever see! The Messiah transfers to the Other Palace on 3 December and is booking until 5 January 2019.

Purchase your tickets to The Messiah at the Other Palace.
---
The Snowman
Christmas just wouldn't be complete without The Snowman, an astonishing holiday musical that returns to London for its record-breaking 21st year. Based on the Raymond Briggs book and the Dianne Jackson-directed film, this festive show still holds its Christmas charm and has been captivating generation after generation with its tale of a boy and his magical snowy companion. Enter an enchanting wintery world this Christmas backed by high-voltage choreography and catchy music performed by a live orchestra. The Snowman opens at the Peacock Theatre on 22 November and is booking until 20 December 2018.

Purchase your tickets to The Snowman at the Peacock Theatre.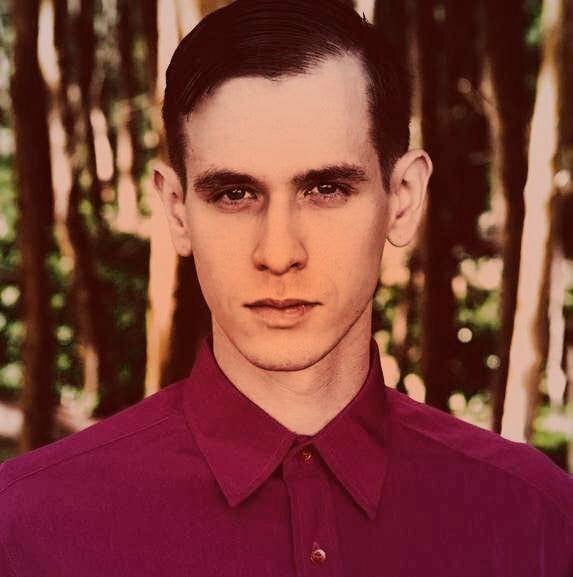 Ephram is a jack of all trades and enjoys attending theatre, classical music concerts and the opera.