What's opening in London theatre this month? (October 2018)
Updated on 25 October 2018
Autumn is here and we bet you're ready for something new! Can't wait for 9 to 5 or Waitress to come to the West End next year? Well lucky for you, there are loads of spectacular new shows opening in London theatre this month (October 2018). From The Old Vic's Fourth Season and Pinter at the Pinter to the Natural History Museum's brand-new Charles Darwin-inspired show, there is something for everyone to look forward to!
Read our handy guide below on what shows are opening in London theatre this month!
Pictured: The cast of The Height of the Storm, including two of our generation's greatest actors: Jonathan Pryce and Dame Eileen Atkins.
---
The Height of the Storm
Opening at Wyndham's Theatre on 2 October 2018 and starring both Game of Thrones actor Jonathan Pryce and Dame Eileen Atkins from Netflix's The Crown, Florian Zeller's brand-new drama, The Height of the Storm, is not something you'll want to pass up this autumn. The French piece, translated into English by Christopher Hampton, follows elderly couple André (Pryce) and Madeleine (Atkins), who have been married for over 50 years. When their daughters pay a visit, a series of strange events begin to happen. When an unfamiliar woman comes knocking on their door, André begins to wonder what is going on, feeling invisible in the process.
Purchase your Wyndham's Theatre Height of the Storm tickets.
---
The Wider Earth
Set sail on the HMS Beagle with Charles Darwin (played by Bradley Foster) and embark on one of the most important voyages in history. Directed by David Morton, The Wider Earth makes its European premiere on 2 October at the Natural History Museum in London, where it will play in the museum's brand-new, specially designed theatre. With spectacular set pieces and eye-popping puppetry, be sure not to miss ship's movement and climb aboard! Book your tickets to this one-of-a-kind production!
Purchase your Wider Earth tickets.
---
Wise Children
The former Director of Shakespeare's Globe, Emma Rice, presents an all-new adaptation of Angela Carter's masterwork, Wise Children, which opens at the The Old Vic Theatre on 12 October 2018. It's the 23rd of April and Nora and Dora, twin chorus girls from Brixton, are celebrating their 70th birthday. Not only do they share the same birthday as William Shakespeare, but also the same birthday as their father Melchior Hazard and his twin brother Peregrine, who are turning 100. But is Melchior really the father and is Peregrine even still alive? Don't miss this tale of family, hope and forgiveness.
Purchase your Wise Children tickets.
---
A Guide for the Homesick
An erotic thriller set in Holland's notorious city of sin…need we say more? When Jeremy, an aid worker, misses his connecting flight in Amsterdam on his way back home to Uganda, he decides to grab a pint in the city centre. Meanwhile, Teddy is on holiday with a mate from back home who seems to abandon him without a trace. Not wanting to be alone tonight, Teddy crosses paths with Jeremy. Shacking up in a dingy hotel room, will this unlikely duo manage to confide in a complete stranger? A Guide for the Homesick opens on 16 October 2018 at Trafalgar Studios 2.
Purchase your Guide for the Homesick tickets.
---
Tap Dogs
Tap Dogs is back for an encore in London's West End with its electrifying show that will take your breath away. Featuring a blend of tap dance, live music, theatrics and concert vibes, the show sees dancers make death-defying jumps through scaffolding and perform upside-down or while completely soaked. Dein Perry's action-packed show Tap Dogs opens on 23 October at the Peacock Theatre. This top dance extravaganza is expected to be one of the hottest shows in London theatre this autumn. Book your tickets now to this award-winning production while stocks last!
Purchase your Tap Dogs tickets.
---
The Wipers Times
It's World War I during the Battle of the Somme and British soldiers begin to grow wary from the amount of bloodshed and violence they see on a daily basis. In such dark times, they become desperately in need of some comic relief. One day, when a few good men come across a printing press in the Belgian town of Ypres, a satirical newspaper is born. The Wipers Times tells the incredible story of the newspaper that brought soul and laughter to the lives of British soldiers. Following its sell-out run at the Arts Theatre, Ian Hislop and Nick Newman's dramedy is back for more. The Wipers Times opens on 16 October 2018 at the Arts Theatre.
Purchase your Arts Theatre tickets to The Wipers Times.
---
Pinter Three
The third installment in the Pinter at the Pinter season is a triple bill that features Harold Pinter's Landscape, A Kind of Alaska and a monologue. In Landscape, a woman is trapped in a memory, giving a monologue that seems to go unheard by the other character in the room. In A Kind of Alaska, Deborah wakes up from a 29-year coma and finds herself in purgatory between the conscious and unconscious worlds. Monologue, along with a series of hilarious Pinter sketches, will be performed by Lee Evans. Pinter Three: Landscape/A Kind of Alaska/Monologue opens on 25 October 2018 at the Harold Pinter Theatre. Don't miss this spectacular, minimalist masterpiece exploring the human memory as part of a once-in-a-lifetime Harold Pinter Season.
Purchase your Pinter Three: Landscape/A Kind of Alaska/Monologue tickets.
---
Don Quixote
Chivalry isn't dead. At least not for Don Quixote! Regarded as one of the most significant works from the Spanish Golden Age, Don Quixote tells the tale of the eponymous character who, influenced by the many books on chivalry he's read, sets out on a quest to conquer the wicked and defend the needy. Accompanied by Sancho Panza, his incompetent squire, Don Quixote soon loses grip on reality in a medieval tale of LARPing gone awry. Don't miss this hilarious adaptation of the 1605 Miguel de Cervantes novel and book your tickets today! Don Quixote opens on 27 October 2018 at the Garrick Theatre.
Purchase your Don Quixote tickets
---
Also opening this month
Mythic at the Charing Cross Theatre on 1 October
Taj Express at the  Peacock Theatre on 2 October
Porgy and Bess at the London Coliseum on 11 October
Mo Gilligan at the Vaudeville Theatre on 22 October
Forgotten at the Arcola Theatre on 23 October
The Wolves at the Theatre Royal Stratford East 24 October 
debbie tucker green's ear for eye at the Royal Court Theatre on 25 October
Lucia di Lammermoor at the London Coliseum on 25 October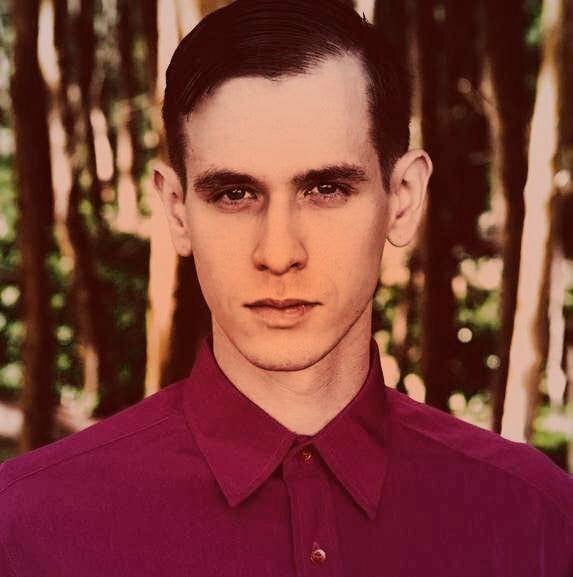 Ephram is a jack of all trades and enjoys attending theatre, classical music concerts and the opera.