BBC Radio 2 and BBC Radio One raise the curtain with Musicals: The Greatest Show
Posted on 22 January 2021
BBC Radio 2 continues its Celebrate Musicals with a new and special show Musicals: The Greatest Show. This will be hosted by BBC Radio 2 and BBC One and will see stars take to the stage in order to celebrate and showcase the magic of musicals!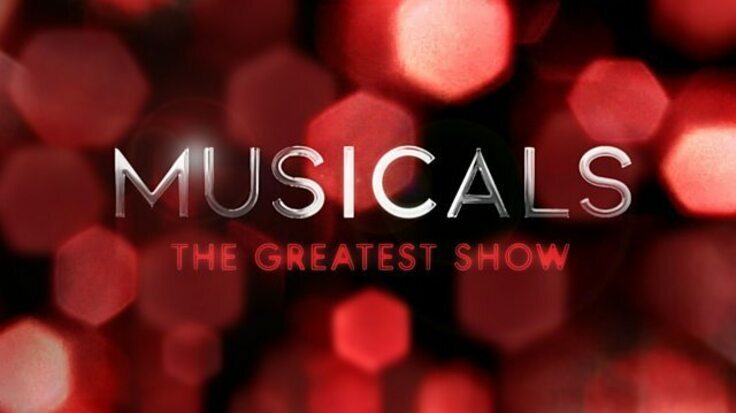 What is Musicals: The Greatest Show?
Musicals: The Greatest Show is the BBC's musical celebration, and it will be a three-day event with various programmes featuring music from stage and screen alike. The celebration will feature a cast of UK and International stars and will come to us directly from the West End, the US and more!
How can you watch Musicals: The Greatest Show?
The three-day programme will be available for people to enjoy from their homes. Musicals: The Greatest Show will be hosted on radio and television by multi-award-winning performer Sheridan Smith. Stars will take to the stage at the iconic London Palladium.
Musicals: The Greatest Show will be broadcast on Sunday 31 January at 7pm on BBC Radio 2 and BBC Sounds. It will also be aired on BBC One and BBC iPlayer as a 75-minute show in February. The show will remain on iPlayer for a year after airing, so you can soak in stagey goodness after the initial broadcast too!
What's included on the Musicals: The Greatest Show 3-day programme?
Beginning on 29 January and spanning across the weekend, BBC Radio 2 Celebrates Musicals has lined up music, programmes and documentaries. It will start at 5am on Friday with each song being played up until 7am will be from the greatest stage and screen musicals. There will also be a national sing-a-long on Zoe Ball's Breakfast Show.
Musical stars will guest as hosts for Sounds of the 60s, 70s, 80s and 90s. On Sunday, musical theatre star Elaine Paige will reveal the listeners voted favourite song from a musical. There will be much more to come, so be sure to check the programming!
Who will be performing on Musicals: The Greatest Show?
There will be performances from West End and Broadway favourites and more! Included on the line-up is:
Amanda Holden and Sheridan Smith will perform I Know Him So Well (Chess)
Nicole Scherzinger will perform Never Enough (The Greatest Showman)
Josh Groban will perform The Impossible Dream (Man Of La Mancha)
Elaine Paige will perform As If We Never Said Goodbye (Sunset Boulevard)
Gavin Spokes will perform You'll Be Back (Hamilton)
Michael Ball will perform You Can't Stop The Beat (Hairspray)
Sheridan Smith will perform Don't Rain On My Parade (Funny Girl)
An exclusive first performance: Ivano Turco will perform Only You, Lonely You (Andrew Lloyd Webber's Cinderella)
The cast of SIX The Musical will perform SIX
Ramin Karimloo will perform The Music Of The Night (The Phantom Of The Opera)
Three West End leads from MAMMA MIA! will perform Dancing Queen
Aisha Jawando will perform The Best (TINA, The Tina Turner Musical)
Lea Salonga will perform I Dreamed A Dream (Les Misérables)
Layton Williams will perform The Wall In My Head (Everybody's Talking About Jamie)
Sam Tutty and members of the Dear Evan Hansen West End cast will perform You Will Be Found
Nicole Raquel Dennis will perform And I Am Telling You (Dreamgirls)
Kerry Ellis will perform Defying Gravity (Wicked)
Christine Allado and Alexia Khadime will perform When You Believe (The Prince Of Egypt)
Jac Yarrow, with the public, will perform Any Dream Will Do (Joseph and the Technicolor Dreamcoat)
A love for theatre stemmed from my love of literature and music, but the West End on my doorstep opened up a whole new appreciation and passion for all things stage-y